Interfaith Marriage in the Sikh Community Sacred or Sham
This article is worth viewing as Sikh Marriage and Sikh religion Faith is all about love not separation.
"If no Gurdwara is willing to host the religious ceremony, the couple will undoubtedly feel that the Sikh community has ex-communicated them. What are the chances they will now bring up their children as Sikhs? If you have a minority faith, you should be integrating, not turning people away."
http://www.huffingtonpost.co.uk/jodylan-castle/interfaith-marriage_b_6208502.html?fb_action_ids=357135541134048&fb_action_types=og.comments&fb_source=aggregation&fb_aggregation_id=288381481237582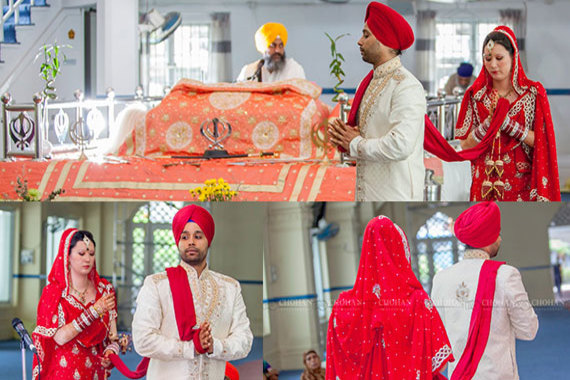 About Sikh Wedding Freedom and Leela